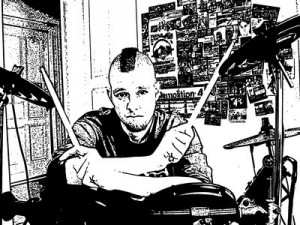 ---
E-LEK-TRO!!!!
Well… you can't always do the same things, musically.
Although I do cover lots of genres with B-S-V, this kind of
"pure" elektro really doesn't mix in that well with my usual stuff.
That's why I started this side-project (originally planning to call it "Sadists From Space").
No releases and gigs so far, but let's see what the future brings…
As the studio recently got reinforced with a Roland JD-Xi synthesizer,
I'm quite confident that I'll be able to bring you some
serious 808 sound rather soon.
BASS BASS BASS!
DX4-100